Postcard from India: Day at the Dump
India is making bold moves in 'new energy' and decarbonization and our recent trip reinforced our reasons to remain bullish.
Subscribe Now
Takeaways:
India's ambitious target for renewable energy may spur growth in a range of business sectors as they ramp up to meet increasing demand.
As India's population grows and becomes wealthier, the need for a more circular economy has never been greater, creating demand for more innovative waste management.
Government policies seemed to have spurred the adoption of electric vehicles, helping reduce air pollution.
India has the second largest population in the world with more than 1.4 billion people who are getting richer and consuming in ways that call for a rethink of the energy system and highlight the need to respect and maintain the environment.1 India's government has issued bold targets for renewable energy aiming to install 280 GW of solar power capacity by 2030. This is a tall order. Today, the country has about 64 GW of solar power capacity.2 India also has a 2030 target of 500 GW of power from non-fossil sources, meaning there is work to be done in both the public and private sectors.3 Our recent trip reinforced the reasons we remain bullish on India and gave us insight into where the opportunities may lie.
With companies setting up shop in India in the age of 'China+1', on top of climate pledges made by corporations, renewable energy operators and independent power producers seem to have room to grow. Along with the need for equipment, there are government incentives for production through both tariff and non-tariff barriers. To ensure domestic energy security, India has scaled up efforts on home-grown solar, wind, battery, and biofuels throughout the country.
Manufacturing: Energy Security for the Longer Term
Energy access and availability is linked to economic prosperity. We think India is poised to benefit from companies' diversifying and 'greening' their energy supply. In the years ahead, we see a wide range of business sectors potentially gaining from this, including renewables for domestic use and export, and decarbonization of heavy industry such as steel and cement. We visited one of the largest solar module manufacturers in the country which is ramping up full-scale production and positioned to potentially benefit from export-led growth.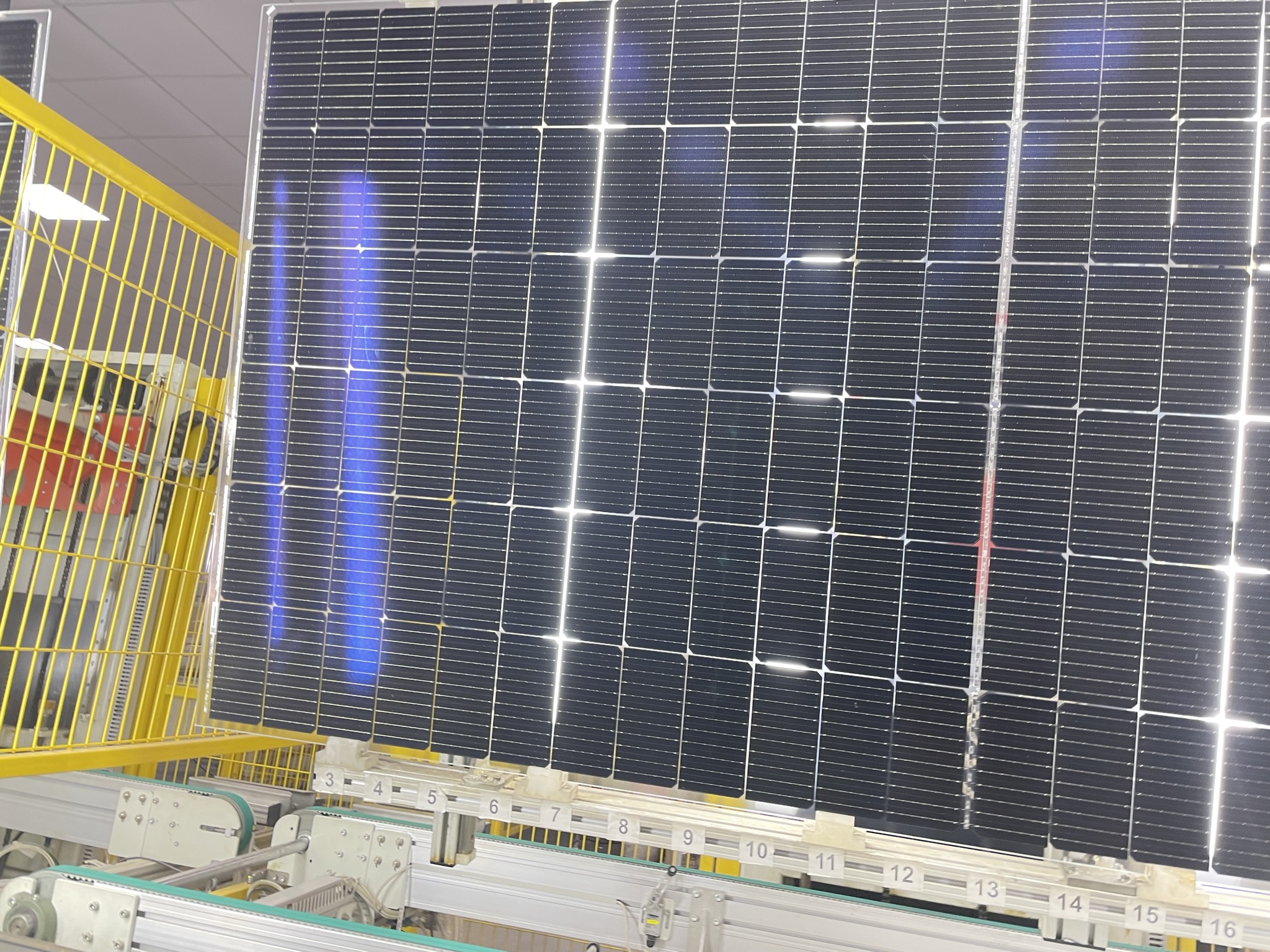 Circularity: a Necessity in India
One of the curious things about visiting such bustling and chaotic places is what happens to all the 'stuff' that these new consumers are purchasing, and we wondered "is there a way to create circularity from the beginning?" We visited a dump that processes 60% of Mumbai's waste. We wanted to learn more about the demands on domestic Indian brands for recycled materials, how the industry appears ripe for consolidation, and what sort of policy tailwinds are present, so we figured that there was no way better than to see it for ourselves at a 144-hectare (approximately 356-acre) landfill. Waste management is entering a new phase in India. For example, about 25 years ago people didn't pay power bills or for water use. Now smart meters are common. I think the waste management industry will be the next phase of circularity as society seeks to reduce, reuse, and recycle. On the policy front, India recently amended its National Policy on Biofuels to reduce petroleum product imports by fostering domestic biofuel production. The deadline to reach the blending target of 20% bioethanol in fuel was moved forward to 2025-26 from 2030, accelerating the incentive for biofuel production.4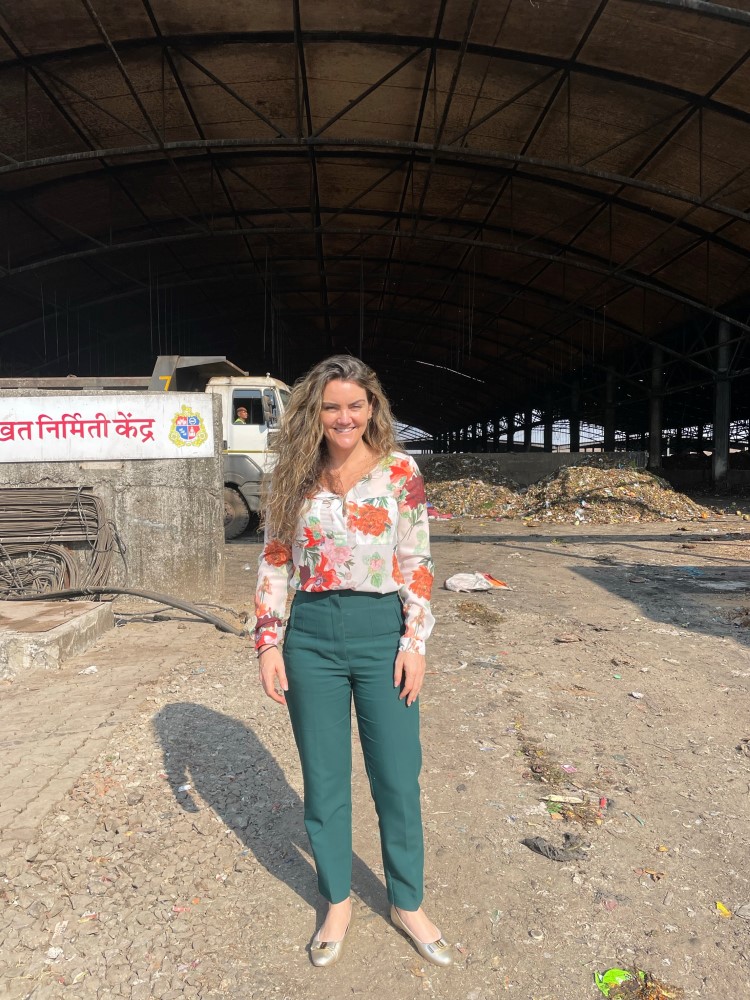 Transportation- No Longer a Nightmare?
No one can say traffic is bad until you have sat in two hours of constant honking to go a few miles from one side of Mumbai to the other. We were surprised by the level of infrastructure development and number of electric passenger vehicles at every turn. The new metro line in Mumbai is gaining momentum all over the city and is planned to alleviate traffic congestion and benefit public health by reducing local pollution. We saw the impact of economic policies that support electric vehicle adoption— especially for private ride-share companies— in our commute.
Our expertise and on-the-ground research help us to uncover what we believe are some of the most exciting opportunities in emerging markets. The characteristics of world-class businesses are consistent regardless of geography, they may just take a bit longer to visit! In a country as large and diverse as India, I have no doubt many exciting technologies will emerge. We remain confident that India is on the right track for sustainable development and a transition to greener energy.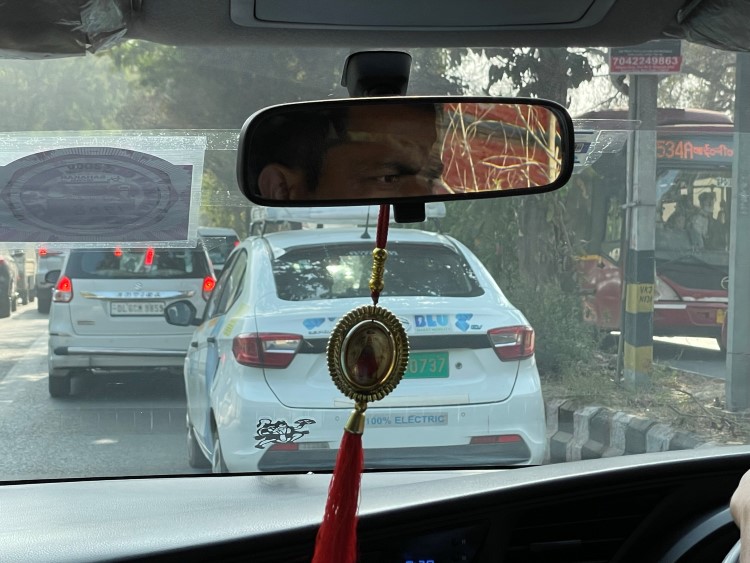 1 WorldBank.org
2 PV Magazine, India Surpasses 64 GW of Installed Solar Capacity, March 29, 2023.
3 India Times, India gets closer to meeting 2023 renewable energy targets, April 9, 2023
4 IEA.org, Roadmap for ethanol blending in India
Important Information
Investments involve risk. Past performance is no guarantee of future results. Investing in China may involve additional risks, such as social and political instability, market illiquidity, exchange-rate fluctuations, a high level of volatility and limited regulation. This material is provided for informational purposes only and should not be construed as investment advice or an offer to buy, sell, or hold any securities. The information contained herein has been derived from sources believed to be reliable and accurate at the time of compilation, but no representation or warranty (express or implied) is made as to the accuracy or completeness of any of this information. Matthews Asia and its affiliates do not accept any liability for losses either direct or consequential caused by the use of this information. The views and opinions expressed herein are as of the date of publication, are subject to change and may not reflect current views or opinions.
The economic and market forecasts presented herein have been generated as of May 31, 2023, and provided for informational purposes only.